When the Boys & Girls Club of Central New Hampshire and the Lakes Regional Child Care Services merged in early 2019, it enabled the combined organization to offer comprehensive care and services for children from infancy to age 18. Both organizations have continued to operate under their existing names but were struggling with a communication plan moving forward. That's where Sullivan Creative came in!
Focus Session Overview
In the Fall of 2019, the Boys & Girls Club hired Sullivan Creative to lead five focus groups on their behalf. The goals of these focus groups were to: (1) find key message points to be used for internal and external communications; (2) identify whether a unified message/brand should be present across all Club locations; and (3) listen and capture stories from families, staff and donors.
Sullivan Creative held a total of five Focused Message Sessions:
Two at the Boys & Girls Club in Concord
One at the Boys & Girls Club in Laconia
One at the Early Childhood Learning Center in Laconia
One group of employees from various Club/Center locations
One group of donors/board members
Prior to the sessions, our team developed a series of questions, which varied between locations and age groups. These questions were specifically crafted with the intent of gathering information that would hit our goals for holding the focus sessions. Having a pre-determined set of questions allows for a continuous stream of conversation and keeps the sessions on track, as they are often within a restrained amount of time.
During each session, Pam guided the conversation, asking the questions and requesting input from each participant. While she was doing that, Julia was typing away and taking notes, being sure to not miss a beat! Detailed documentation of the focus sessions is key in developing a well-structured, accurate findings report.
Organizing Data for Findings Report
Upon completion of the focus groups, our team thoroughly analyzed the notes from each session, looking for trending data, reoccurring themes and messaging opportunities. After analyzing the data, we categorized the results from each session in the following ways:
Message Ready Concepts: These are a selection of the great, positive results from the focus session. These were reiterated by multiple participants. They can – and should – be put to use right away.
Messaging Barriers: For these points, an explanation, improvement, or solution may need to be proposed/addressed before these are 'ready' to be messaged. To clarify – these are suggestions we heard from focus group participates and cannot confirm or validate the accuracy of these comments.
Future Messaging Opportunities: These are suggestions of ways to improve communication with current Club parents as well as opportunities to message to future parents, donors and/or staff members.
Preferred Means of Communication: According to focus group participants, these are the best ways to communicate based on the message being conveyed.
We included an addendum with all of the session notes at the end of the Findings Report so the Boys & Girls Club staff could refer back to it or delve deeper into the reasonings behind our conclusions.
The "Can't Skip" Question
One of the most interesting questions that was asked during the focus sessions was to "describe the Club/Center in three words." This is a question that we ask any time we host a focus group. This question lets you hear directly from the voice of your target audience and is also a question that can be tested and further researched by utilizing SEO practices.
In addition, keywords help to define key message points, which generate marketing campaign ideas, taglines and other buzz words surrounding a business or organization.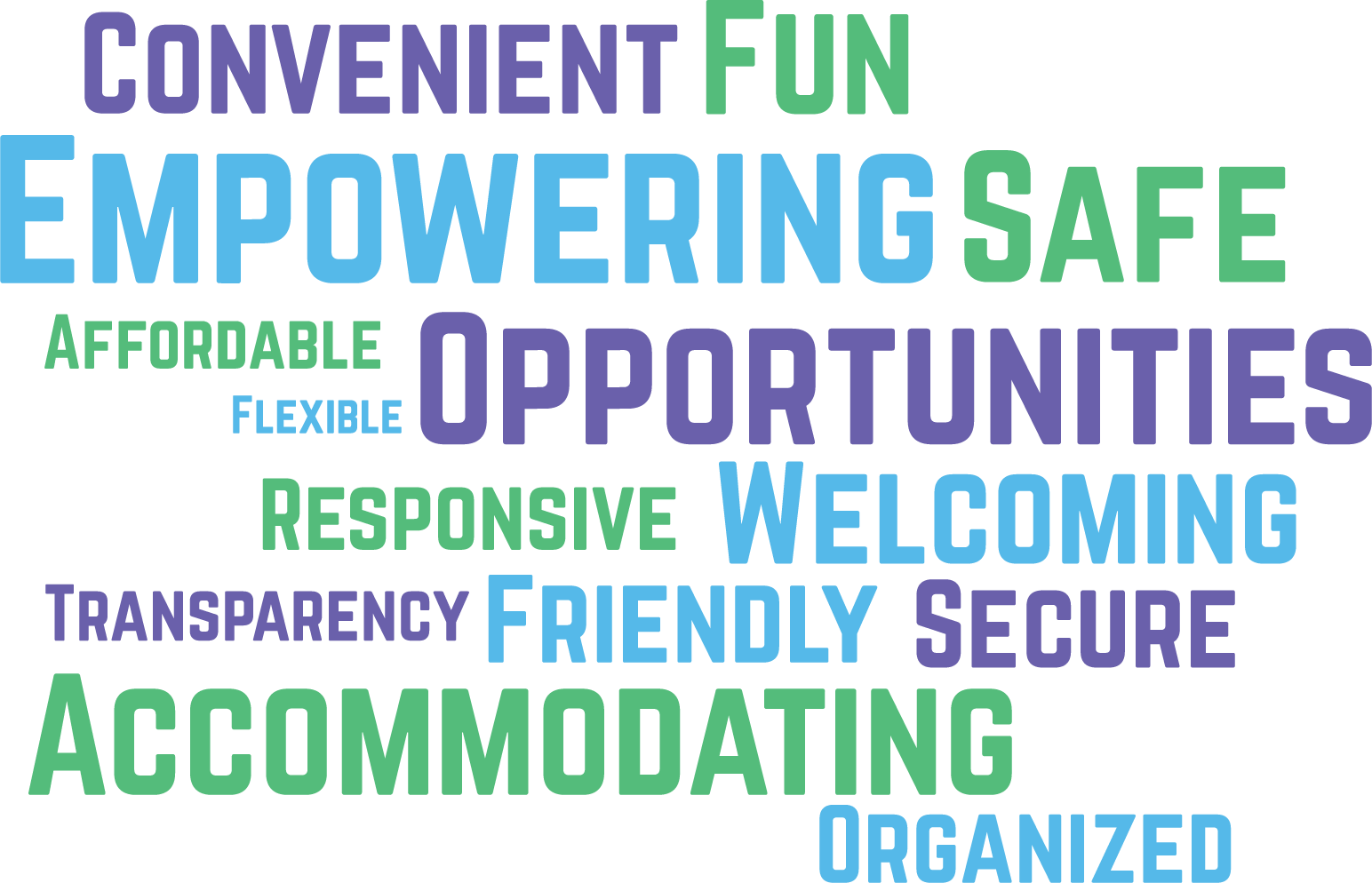 So…What's Next?
After presenting our Findings Report to the Boys & Girls Club staff, they came back and asked us to work on a new logo for the Central New Hampshire Child Care Services. This logo needs to work in coordination with the Boys & Girls Club logo and also incorporate the tagline "A Division of the Boys & Girls Club." When developing the Creative Brief for our designers, we pulled together key points from our Findings Report. We are currently in the second round of edits for the logo and can't wait to share with you in a future blog post!