Last fall, we began the process of rebranding New London Hospital. The goal of this rebrand was to create a fresh and modern identity that reflects the quality services they provide within the communities they serve.
Let's walk through the steps we took to get to our final result!
The Messaging Process
The Sullivan Creative team sat down with New London Hospital staff members Tim Lund, Manager of Marketing and Communications and Kathleen Kennedy, Director of Community Relations and Development for a kick-off meeting and brainstorming session. We discussed the expectations people have when visiting a hospital or choosing a doctor, how one goes about deciding which hospital to visit and how we as creative professionals can reach new audiences and bring their marketing to the next level.
By the end of the meeting, our conference room walls were covered with sheets of easel-sized post-it pads with the key concepts spread sporadically among the sheets. And our notebook scribbles were pretty intense, too!
Our focus for the campaign would be on…
The convenience of New London Hospital and its commitment to being a community-based hospital
The quality care that patients can receive close to home
The variety of services offered and the level of experience – highlighting the affiliation with Dartmouth-Hitchcock and utilizing their resources when necessary
From there, our SEO specialist identified keywords that should be integrated into the ad and website copy, as a lot of advertising efforts have moved to digital platforms.
Four concepts for the rebranding campaign were presented, each focused on bringing awareness to the convenient, quality services and providers that New London Hospital offers to their patients. Each concept provided a headline, copy points, visual suggestions, and a call to action.
The final concept features a rotating headline based on the focus/service mentioned in the ad (ex: Primary Care, Orthopaedic Care, Pediatric Care, etc.) with the consistent tagline of "We're here for you." The image for the ad coincides with the theme of the service that is mentioned.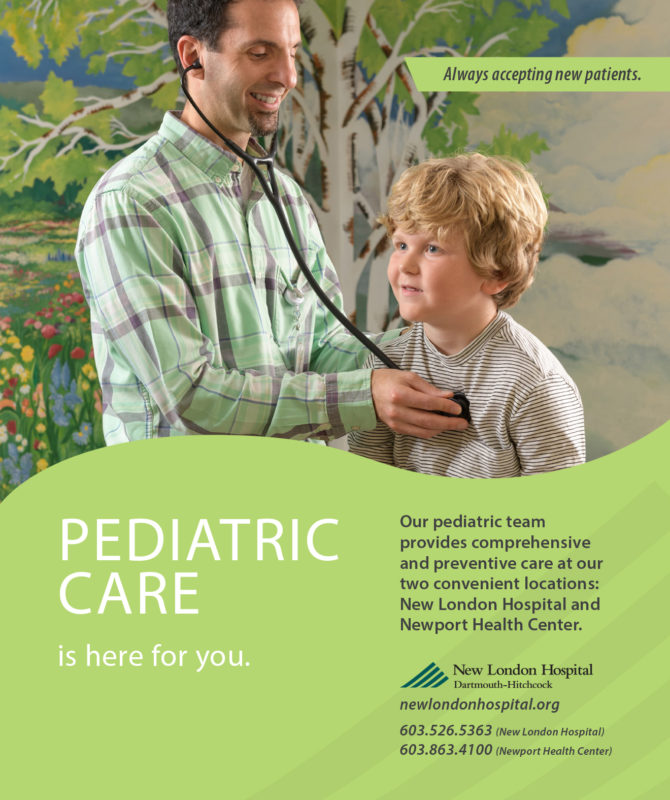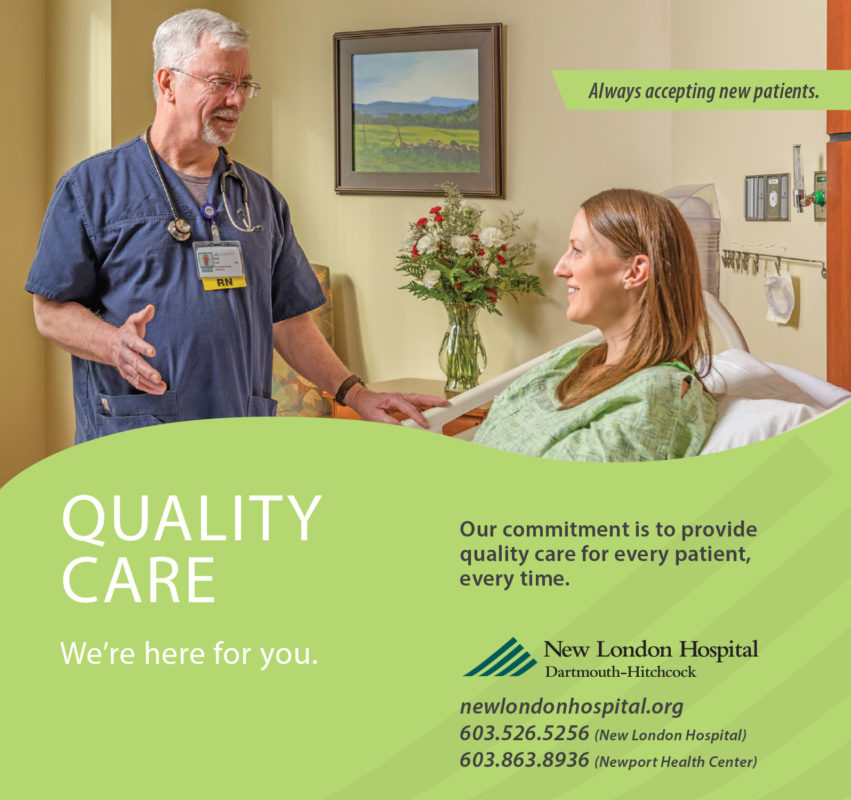 The Design Process
As the brand messaging was being developed, our designers worked on the overall look that the new brand would have. It needed to be fresh, bold and modern. Rather than using stock photography, a professional photographer was hired to capture the real interactions between NLH staff and their community. These visuals further drive the brand's messaging and put a more powerful meaning to "We're here for you."
These photographs are now being widely used on all of New London Hospital's ads, social media, newsletters and throughout their website.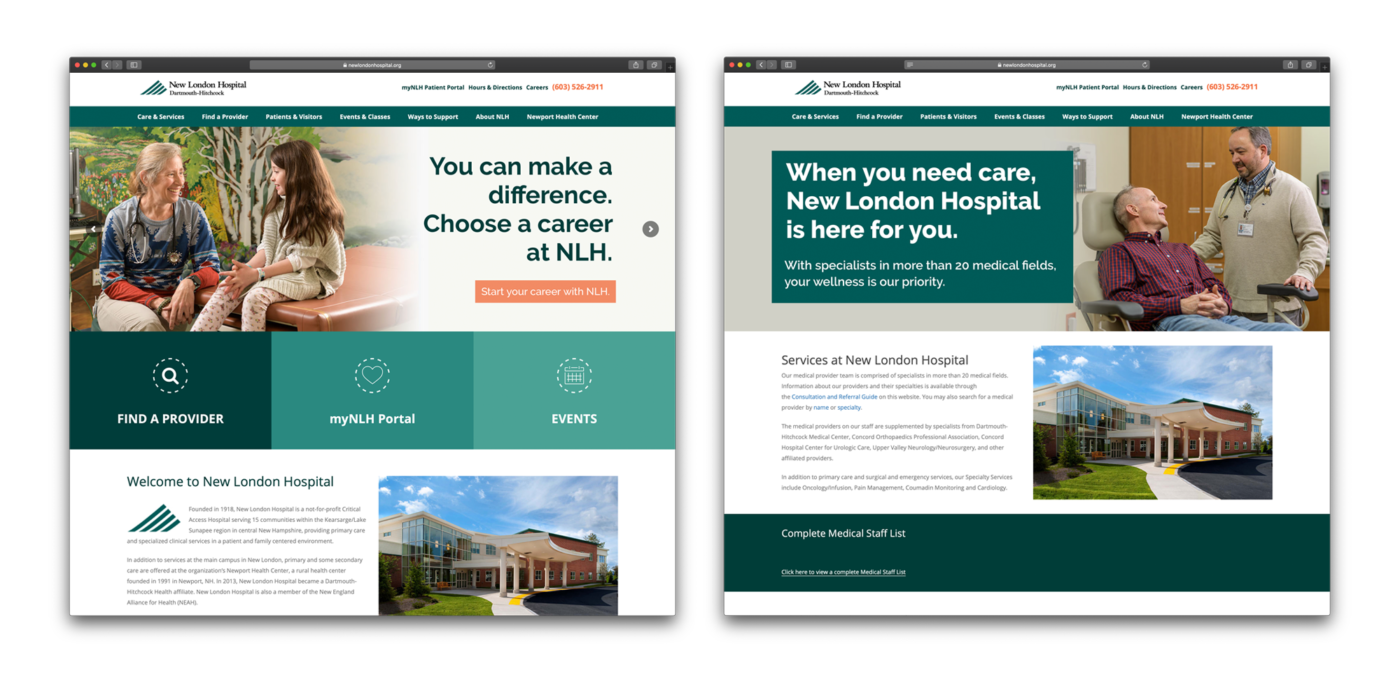 Tying it all Together
Beyond print and digital, New London Hospital's marketing plan also includes radio and social media. Changing out their Facebook header to match the newly established brand creates a consistent message throughout all mediums and channels. Writing new radio scripts was also necessary to again, create consistent messaging. Listen to one of their spots below.
[player id=543]
Rebranding is a natural part of growth and progression for any company or business. In addition to keeping things fresh and new, it is important to stay current and adaptable as new marketing environments arise.
The rebrand for New London Hospital was driven by the need to expand their online presence and update their overall style. The "We're here for you" campaign has launched, and we are now working with New London Hospital to develop a dashboard to track the results of this campaign as it continues.