Sullivan Creative Launches Three New Websites as Having A Digital Presence Becomes Increasingly More Important for Businesses
BETHLEHEM & CONCORD, NH – Since the beginning of 2020, Sullivan Creative, a New Hampshire based marketing agency, has launched three new websites, each unique in its features, design and capabilities. The importance of a digital presence has been evident for quite some time, but never quite as necessary as in the last few months.
As a full-service agency, the Sullivan Creative team is well-versed in all aspects of marketing: print, digital, branding, market research, event marketing/management social media, web development, and more, but as the Coronavirus (COVID-19) pandemic hit, the company's focus shifted to online projects.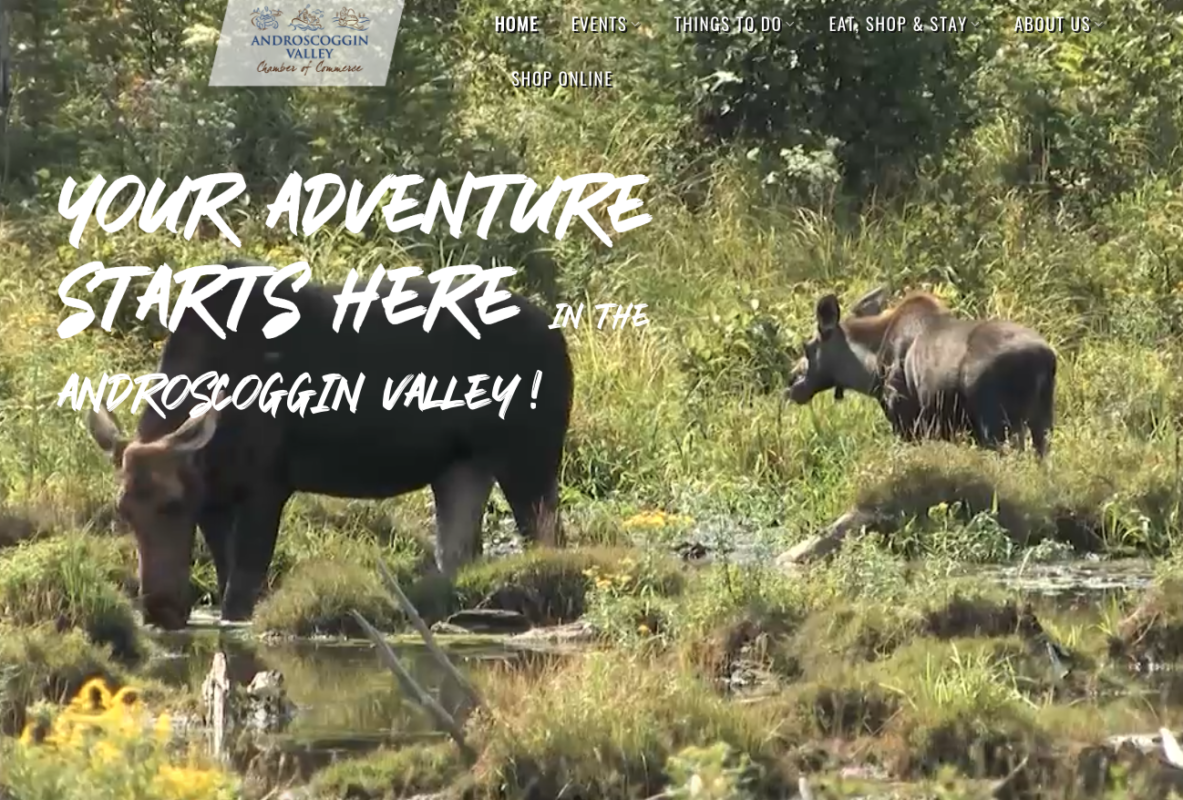 Just before COVID-19 turned the world on its head, Sullivan Creative launched a new website for Androscoggin Valley Chamber of Commerce. This website truly highlights the region and its many exciting offerings. In addition to its intuitive navigation, thorough SEO work and responsive format, the website features a member directory, online store, and local events calendar. It brings life to Androscoggin Valley Chamber's tagline of "Your Adventure Starts Here."
To view Androscoggin Valley Chamber of Commerce's website, visit http://androscogginvalleychamber.com/.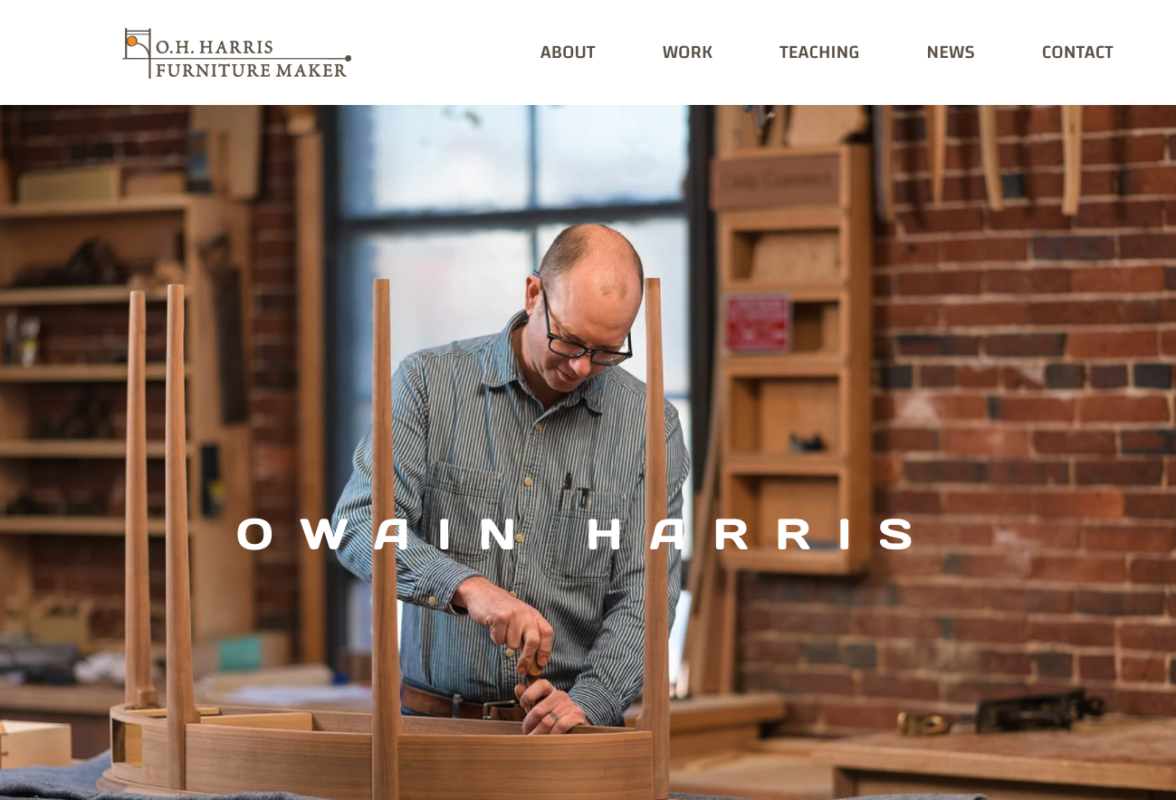 In May, Sullivan Creative launched a website for Owain Harris, a self-taught woodworker who operates a one-man studio in Gonic, NH. His website is simple, yet effective with a focus on making Harris stand out amongst other woodworkers. This was done by incorporating stunning photography, a sleek design, and thorough SEO. As a small business owner, redesigning a website can be a substantial investment. Although this project was started before the pandemic hit, it was launched during it, and quickly became a crucial part of his business.
"In the absence of face to face marketing opportunities and events for the foreseeable future, it's obvious to me that my online efforts are more important than ever. My website is often the first place that prospective clients get to meet me, and we all know how important first impressions can be. Because my brand is all about design and craftsmanship, I can't afford to have my website let me down in those areas," explained Harris.
To view Owain Harris' website, visit http://owainharris.com/.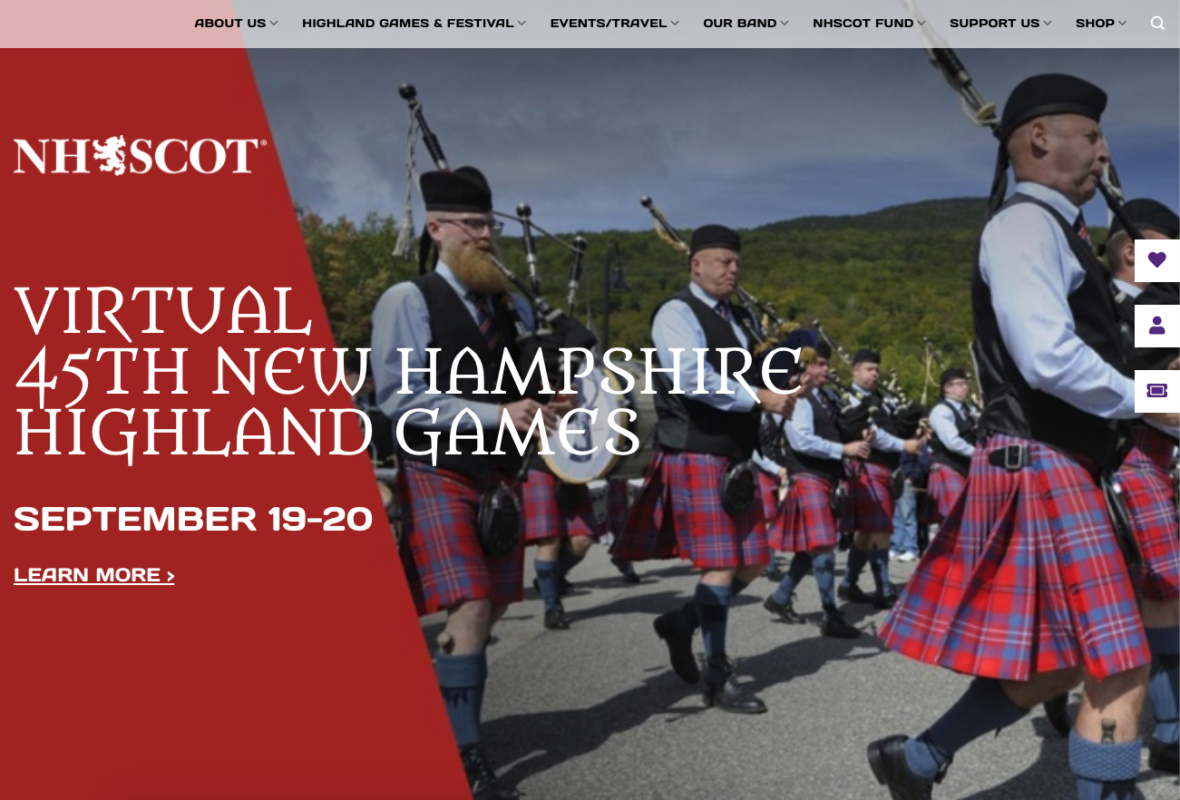 Most recently, Sullivan Creative launched a new website for NHSCOT. While most known for their signature event, the New Hampshire Highland Games & Festival, the organization's mission is to promote and preserve Scottish culture for future generations and to act as the Northeast Gateway to all things Scottish.
Sullivan Creative works on year-round marketing initiatives with NHSCOT and when tasked with the redesign and development of their website, it was crucial to highlight the continuous work that the organization does for the community.
When the 45th New Hampshire Highland Games, scheduled for September 18 – 20, were cancelled this year, it became even more vital to have an online portal that truly showcased the organization. NHSCOT is now planning a virtual celebration during Games weekend in order to stay socially connected with as many fans as possible.
NHSCOT's new website clearly communicates their brand and mission and incorporates thorough SEO and intuitive navigation. It features an events calendar, membership sign-up, donation portal, and soon, an online store.
To view NHSCOT's website, visit https://nhscot.org/.