Wins are for Clients NHSCOT, Fuller's Sugarhouse and the League of NH Craftsmen Fine Craft Galleries
Concord & Bethlehem, NH — Each year, advertising and marketing agencies throughout New England compete for the coveted New England Direct Marketing Association Awards (NEDMA) for Creative Excellence. At this year's 38th Annual Awards Ceremony, Sullivan Creative won three gold and silver awards for clients NHSCOT, Fuller's Sugarhouse, and the League of NH Craftsmen Fine Craft Galleries. Sullivan Creative is an award-winning full-service marketing firm in Concord and Bethlehem, NH.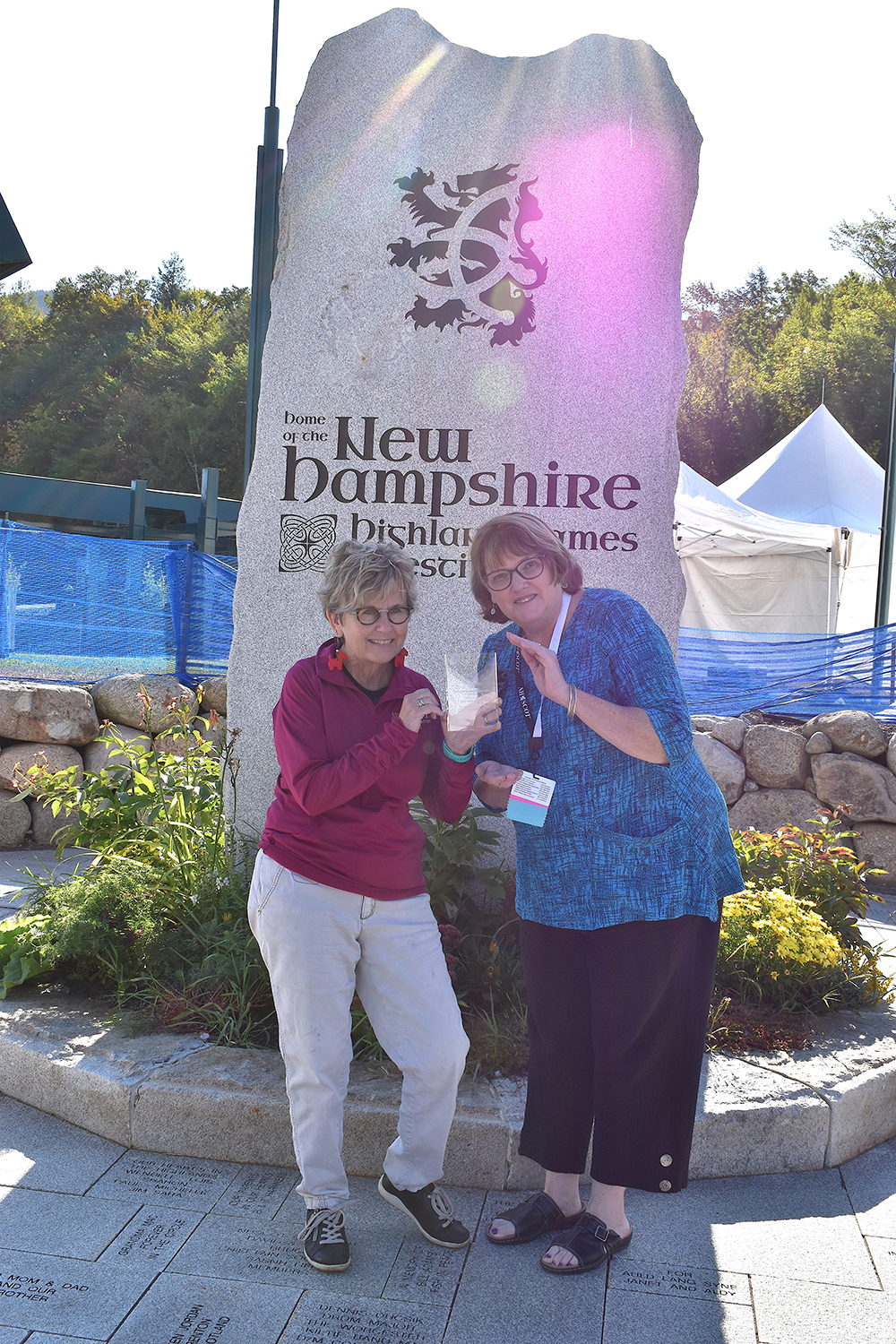 NEDMA is the oldest regional direct marketing association in the U.S., and the awards are given for the best marketing campaigns in a range of print, digital, social media and mail categories.
"We are honored to receive these prestigious awards for the creative work we have developed for our clients," said Pamela Sullivan, president/creative director of Sullivan Creative. "Although the results we deliver for our clients are the most important, we are pleased to be recognized by a panel of distinguished judges and marketing colleagues.
Sullivan Creative and their client NHSCOT received a Gold Award for an Integrated Media Campaign: Traffic Building for the 2018 NH Highland Games & Festival. Based on proven trends in event marketing, the integrated campaign featured print, radio, online advertising, emails, public relations and social media to encourage people to buy tickets and attend the Games — one of the largest Scottish arts and cultural festivals in North America.
Sullivan Creative and client Fuller's Sugarhouse garnered a Silver Award for an Integrated Media Campaign: Lead or Order Generation for Fuller's Holiday Marketing Campaign. A branded look using new photography and key messaging points that emphasized their premium maple products were used in all print, digital and radio advertising as well as social media.
Sullivan Creative and client League of NH Craftsmen received a Gold Award for their Digital: Social Media Campaign for the League's Fine Craft Galleries. The campaign featured paid and unpaid posts, geotargeted to promote shopping for handcrafted gifts during the holiday season.
Sullivan Creative is a full-service marketing firm with a 30-year history of getting results for their clients. They offer a full range of services including web development, branding, event marketing and management, destination marketing, social media, video production, digital, print, interior/exterior graphics, marketing plans/media buying and public/media relations. For more information visit sullivancreative.com.